In 2022 the Aerospace Division sessions were held in the following areas.  Copies of the papers are available for free at asee.org.
Sustainability and the Workspace
Pedagogy and Training
Pedagogy and Curriculum
New and Innovative Technologies in Aerospace
Student Success
The division also held a panel discussion on "New Technologies and the Future of Aerospace Education"
The division also held a workshop on Pico/Nano/Micro-Satellite Engineering (Life cycle of a PNMSat mission, Hands-on experience using Classroom Satellite Kit lead by Sharan Asundi.
At the division dinner, three awards were presented.
Superior Student Paper Award
Winner: MacKenzie Ann Reber, Yun Dong, Subhanwit Roy, and Benjamin Ahn
Paper: Identifying the Challenges Aerospace Engineers Face During the Transition from University to Industry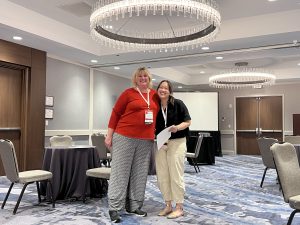 Distinguished Student Paper Award
Winner: Emily Hope Palmer, Jacqueline Rose Tawney, Jennifer Weaver
Paper: A Model for Student-led Development and Implementation of a Required Graduate-level Course on History, Ethics, and Identity in Aerospace Engineering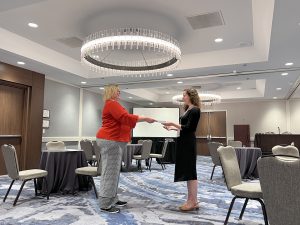 Meritorious Student Paper Award
Winner: Emily Hope Palmer, Jacqueline Rose Tawney, Jennifer Weaver
Paper: A Model for Student-led Development and Implementation of a Required Graduate-level Course on History, Ethics, and Identity in Aerospace Engineering